Tom Clare Bio
Here you will learn about Tom Clare Net Worth and all about him. Tom Clare, a semi-pro footballer from the Barnsley district of South Yorkshire, has been selected as the first bombshell on the reality TV show, Love Island 2023, by public vote. He was chosen for his good looks, charisma, and all-around likable personality. His background in sports and fitness has also made him a natural fit for the show.
In addition to his sports background, Tom has a love for High School musicals, something that not many people know about him. He dreams of becoming an actor and featuring in a movie that has Zac Efron playing his character. He admires Zac Efron's performances and views them as aspirational. He is particularly drawn to the romantic comedy genre and hopes to have a successful career that rivals Zac Efron's.
Tom describes himself as a loyal and genuine person, qualities that his family and friends value. He has a great sense of humor and is known to be the life of the party. Tom's friends would describe him as a fun and charming guy who is always surrounded by girls.
Love Island fans are excited to see what Tom will bring to the show and how he will fit in with the other contestants. His friendly and outgoing personality is sure to make him a hit with the other islanders and viewers alike.
Tom Clare Age
Tom Clare is a 23-year-old semi-professional footballer from Barnsley, South Yorkshire, as of 2023. He was born on September 2, 1999, and played for his hometown club, Barnsley, before joining Macclesfield. Although he has played for several non-league teams in the past, he has always been known for his natural sporting talent and good looks.
In order to take part in Love Island, he was granted permission by his club to leave at the halfway point of the 2022-23 season. It is clear that he is a dedicated and hardworking individual, balancing his career in football with his new venture in reality TV.
Tom has had a varied career in football, having played for several teams before joining Macclesfield in 2021. In 2018, he left Barnsley to join Bradford City, during which time he spent a period on loan at Boston United. After a loan spell at Pontefract Collieries, he signed for them permanently in 2019. He then played for Bradford (PA) and Buxton before joining Macclesfield.
Although football has been his main focus, Tom has made no secret of his desire to become an actor in a romantic comedy movie, and he cites High School Musical as one of his favorite films. He admires Zac Efron's performances and hopes to emulate his success. While he is well-liked by those who know him, he views his mother as his biggest fan, describing her as seeing him as the "most amazing person in the world". He is known for his loyalty, genuine nature, and sense of humor, and his easygoing personality has already made him a fan favorite on Love Island.
Also See:- Rutina Wesley's Net Worth
Tom Clare Height and Weight
The physical appearance of Tom Clare, a contestant on the reality TV show, Love Island 2023. According to the article, Clare's height is 6 feet 0 inches or 1.83 meters or 183 centimeters. He has a weight of about 90 kilograms or 198 pounds. His eye color is dark brown, while his hair is blonde.
It is worth noting that physical appearance is a significant factor in the entertainment industry, and reality TV shows like Love Island often attract contestants who have attractive features. However, it is also important to recognize that physical appearance is not the only factor that contributes to a person's worth or value. Clare's talents, personality, and character are equally important and should be recognized as such.
Tom Clare Girlfriend
Tom Clare, the semi-professional footballer from South Yorkshire, is currently single and not dating anyone. Due to the demands of his career as a footballer, he is focused on training and his professional life and has decided against being in a committed relationship at this time.
As a participant in Love Island 2023, Tom Clare is hoping to use the opportunity to meet new people and gain new experiences. The show provides him with a chance to get to know other singles and potentially make a romantic connection, without the pressure of a long-term commitment.
By taking part in the show, Tom Clare is looking to broaden his horizons and explore new opportunities. He is looking forward to getting to know the other participants and enjoying all that the show has to offer. With his charm, good looks, and friendly personality, it is likely that he will be a popular choice among the other contestants.
Tom Clare Net Worth
Tom Clare is a professional footballer from the Barnsley district of South Yorkshire, England, who has a net worth of $1 million as of 2023. He began his footballing career in the Barnsley academy before moving to Macclesfield in 2021.
Despite being a semi-pro footballer, Tom Clare's good looks, charisma, and likable personality landed him a spot as the first bombshell in the Love Island 2023 villa, after being chosen by public vote. His popularity on the show is also expected to increase his earnings.
Although he had previously played for non-league teams such as Buxton and Pontefract Collieries, his career took off when he joined Macclesfield in 2021, where he played until taking a break to appear on Love Island. While his earnings from football are not publicly disclosed, it is well-known that professional footballers earn substantial salaries, and Clare is likely no exception.
In addition to his football career and Love Island appearance, Clare also hopes to break into acting someday. He is a big fan of romantic comedies and Zac Efron's performances and aspires to be a part of a movie as successful as High School Musical.
Overall, Tom Clare's net worth is an impressive $1 million, and it is expected to grow as his football career progresses and as he continues to gain popularity and success outside of football, particularly with his appearance on Love Island.
FAQs
Who is Tom Clare?
Tom Clare is a semi-professional footballer from the Barnsley district of South Yorkshire, England, who was chosen as the first bombshell by public vote to come to Love Island 2023. He was born on September 2, 1999, making him 23 years old as of 2023. Clare has played for a number of non-league teams in the past, but he came through the Barnsley academy, which is his hometown club, before joining Macclesfield.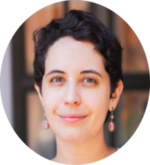 Hey, I am Olivia author of this website I always loved to know about all the people, no matter what area they are from, so I made this website so that all the people can know all about what they do, where they live, how much they earn, I try to give all kinds of information about what they eat, what their lifestyle is like.